MODE: HKX01
9 PCS star head hex key with middle lenth.
Specification:T10 T15 T20 T25 T27 T30 T40 T45 T50
Packing details:
9pcs/set. 1set/card packing. 10sets/inner box. 5 inner boxes/ carton.
Surface treatment:chrome
Material:45#steel
The advantages of hex key:
1 it is very simple and lightweight.
2 can be used to the screw hole.
3 spanner diameter and length determines the twisting force it.
4 easy manufacture, low cost.
5 Both of the ends of the wrench can be used.
6 There are six contact surfaces between the six and angular screw with a wrench,force sufficient and not easy to damage.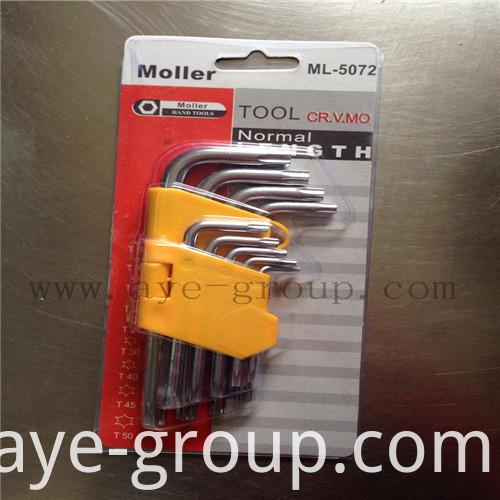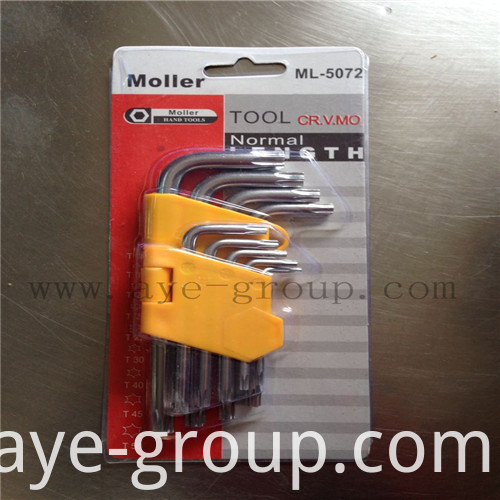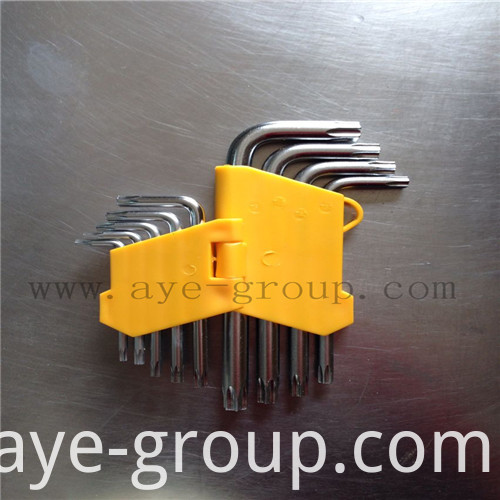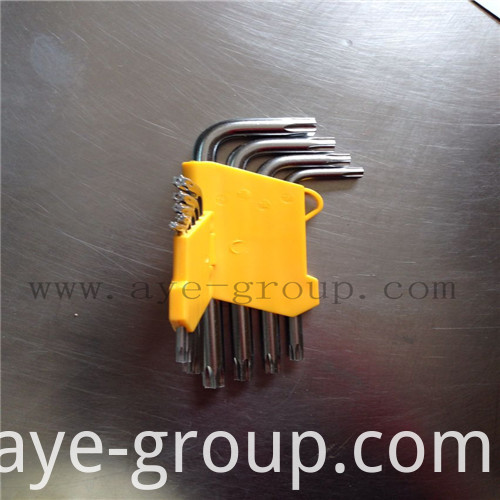 Manufacturing methods:
Hex socket screw heads are usually made by stamping the head with a die

, plasticly deforming the metal. Other ways to generate the hex socket include linear broaching

and rotary broaching

. Broaching the heads with a linear broach is essentially the metalworking analog of mortising wood with a mortising machine

; a hole is drilled and then the corners are broached out. This operation often leaves little telltale curled chips still attached at the bottom of the socket. These are negligible for most applications.

Hex keys are made by imparting the hexagon cross-section to steel wire (for example, with a die), then bending and shearing.
Produktkategorier : Handverktyg > Hex-nyckel